
About us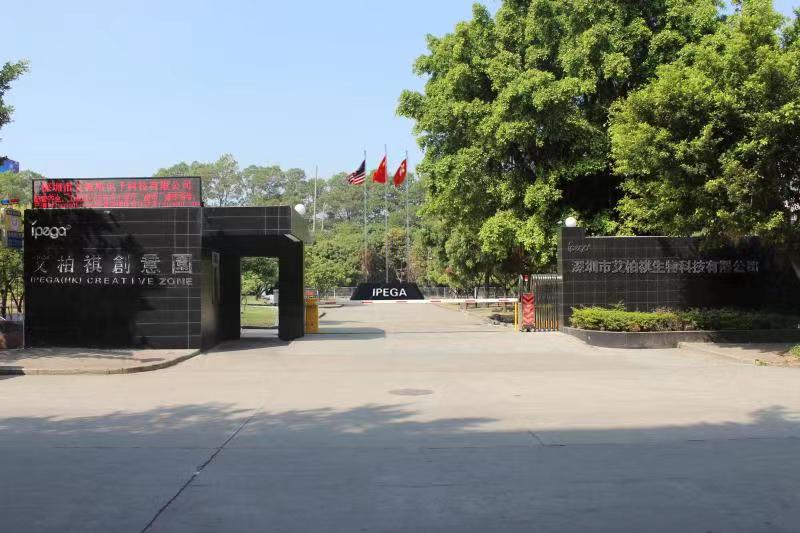 Shenzhen Aberqi Biotechnology Co., Ltd. (Aberqi ipega) is a large Hong Kong-funded high-tech enterprise which integrates scientific research, design, development, production of game handles and apple peripheral accessories. The company is headquartered in Hong Kong, and the mainland factory is located in 88 Aibaiqi Creative Park, Longwangmiao Industrial Zone, Baishixia, Fuyong Town, Baoan District, Shenzhen City. The factory covers an area of 20,000 square meters, has more than 800 employees, 45 engineering development teams, and has more than 100 laboratories with all-round testing instruments. The industrial zone is equipped with 24-hour monitoring and control system. The company has passed ISO 9001:2015 international quality management system certification and ISO 14001:2015 environmental system certification.
Aberqi is a Hong Kong-based game accessories manufacturer with 25 years experience in manufacturing game handles. It is a leading company in the industry. Albert Qi has been authorized by Apple Company of America to produce many accessories around Apple, and to undertake OEM and ODM orders with high quality. At the same time, Aberqi is also SONY, Microsoft, Nintendo, Lenovo, Huawei and other internationally renowned OEM brand, is a double high-tech enterprise in Shenzhen, China.
Aberqi ipega started in 1994 as a pioneer in the field of game handles in China. Over the past 25 years, with great ingenuity, full attention to the effect of game experience, unremitting exploration of technological innovation and perseverance in product quality have been deeply integrated into the veins of Aberqi and become an indispensable element of its brand value. In December 2018, ipega successfully acquired headphone factory and developed fully automatic intelligent production line. Soon brand headphones will be put into the market, which will inevitably lead to a new wave in the industry. At present, Aberqi has 70 million users of handles, more than 50 handles appearance patents, more than 30 utility model technology patents and more than 20 foreign patents. Aberqi has led the technological innovation of the game peripheral industry. Make the game more passionate with Aberqi's handles! ____________
As the leading brand of hand-tour peripherals, Aberqi has been shining globally since its birth. Over the years, Aberqi, a unique and rich brand, has been constantly exploring and improving. It bears more and more responsibilities, dreams and pursuits, and radiates more profound and eternal meaningful charm.