PG-9116 Super Mouse & Keyboard Converter For iPhone, Huawei, PUBG, Fortnite,
Product details
Instructions
* The product is mainly suitable for connecting keyboard and mouse to play games on Android/iOS devices. Applicable devices: Android/iOS smartphones/tablets.
* New upgraded mouse and keyboard converter, easy to use, connect keyboard and mouse, no activation, easy to play.
* Support games downloaded from the official website of PUBG, Rules of survival, Fornite and ect.
* With a dedicated APP: ShootlngPlus. you can cuslomize the buttons according to your own operating habits.
* Delay-free experience is transmitted over BT 4.0.
* Due to the mobile phone system problems, Individu mobile phones may not Support this device (e.g. the mobile phones of the MediaTek platform can not support it).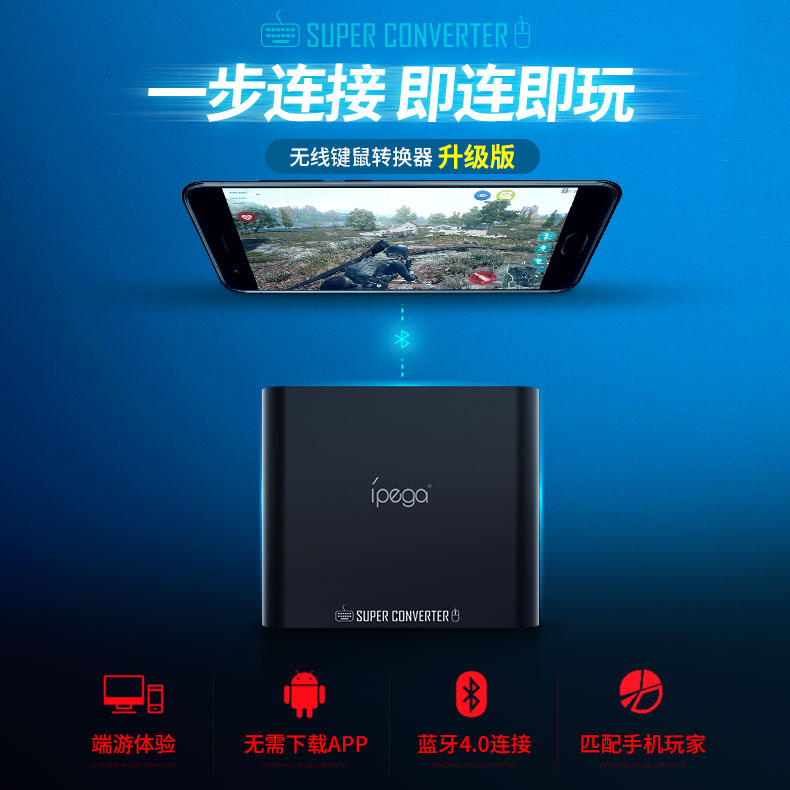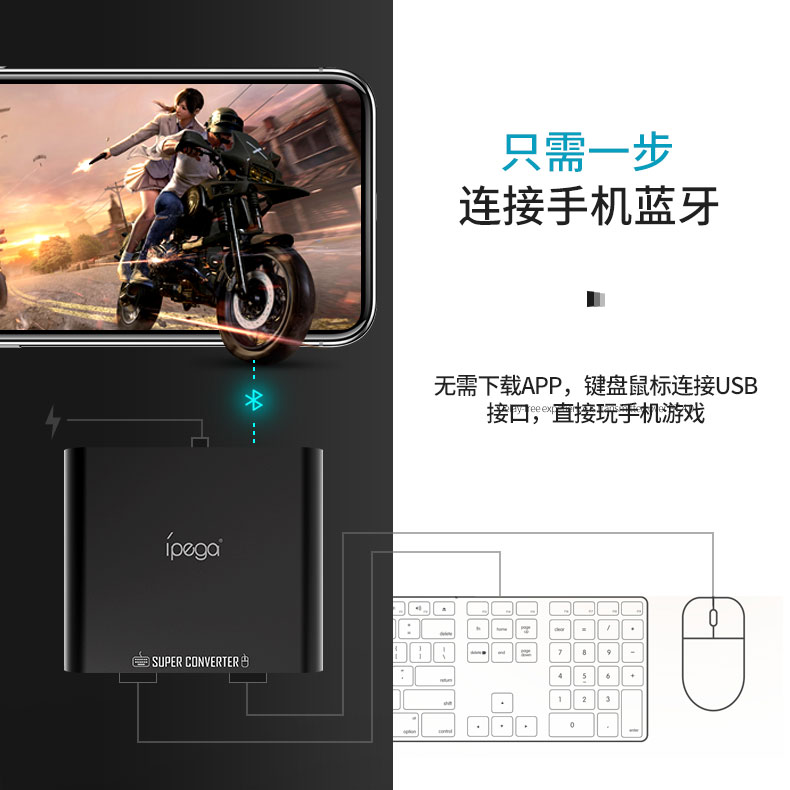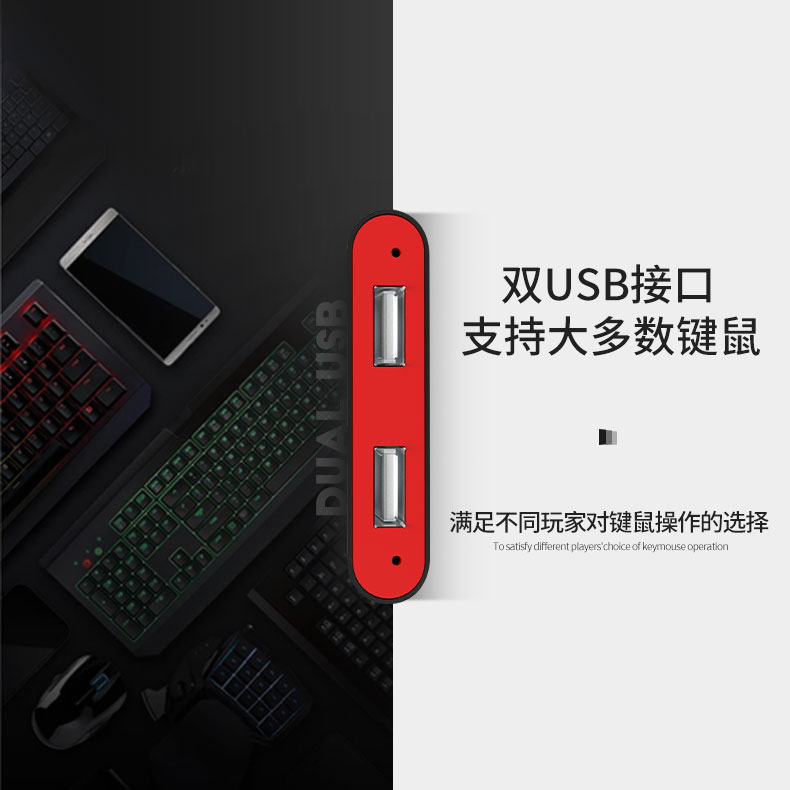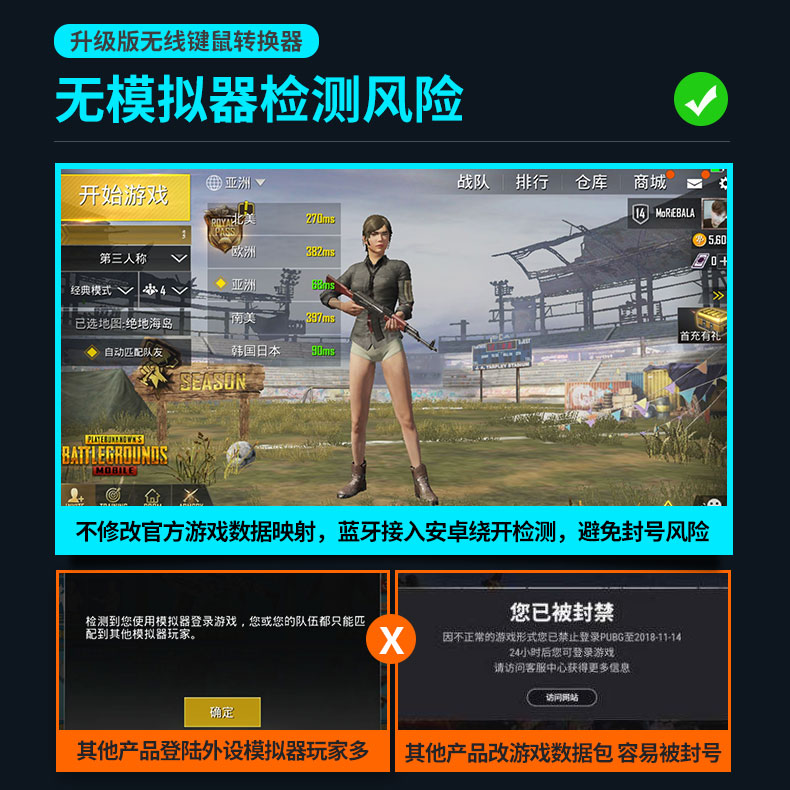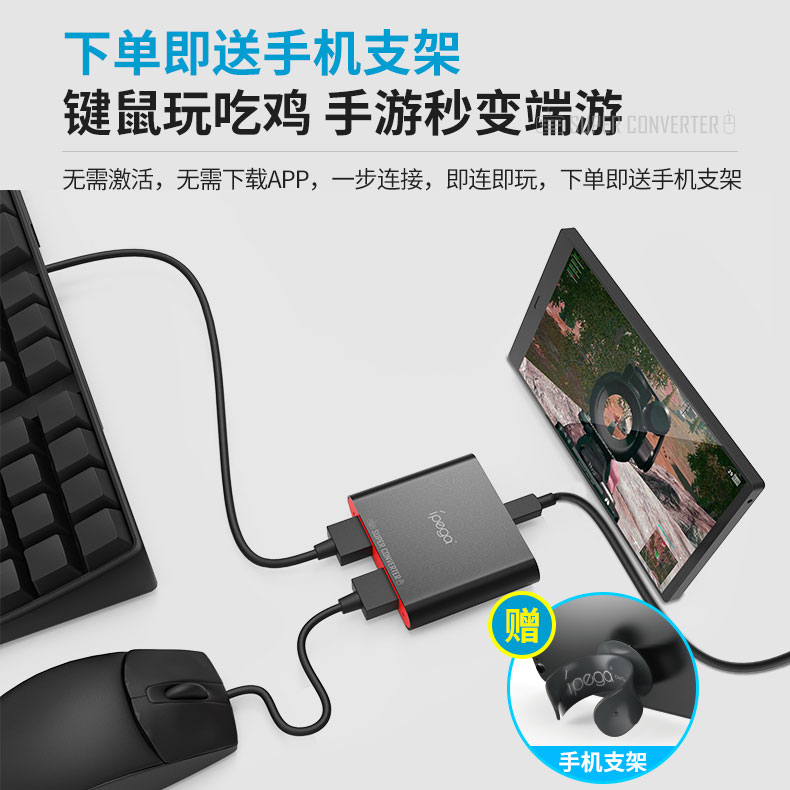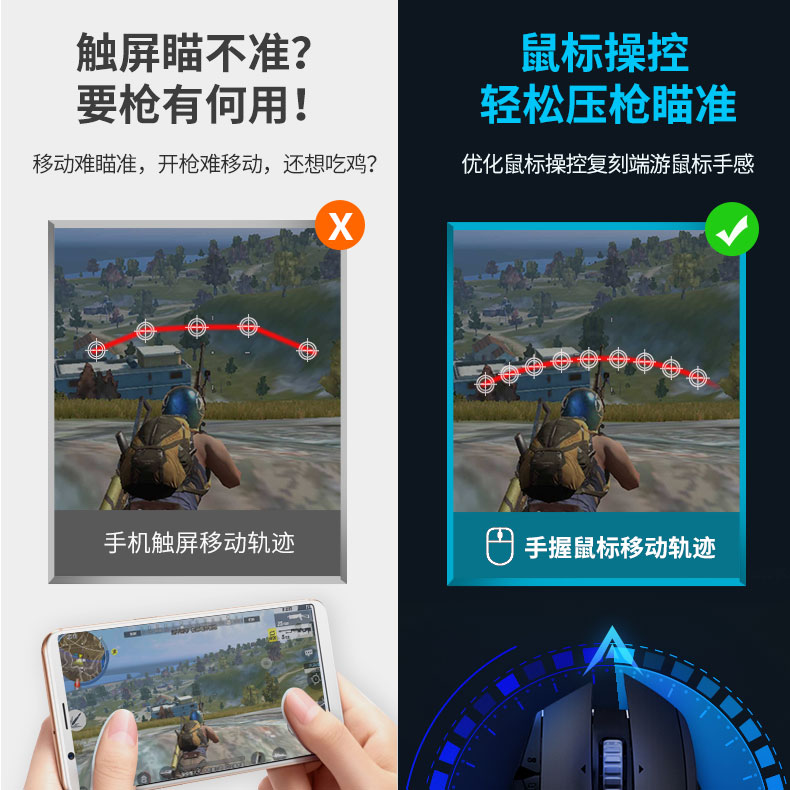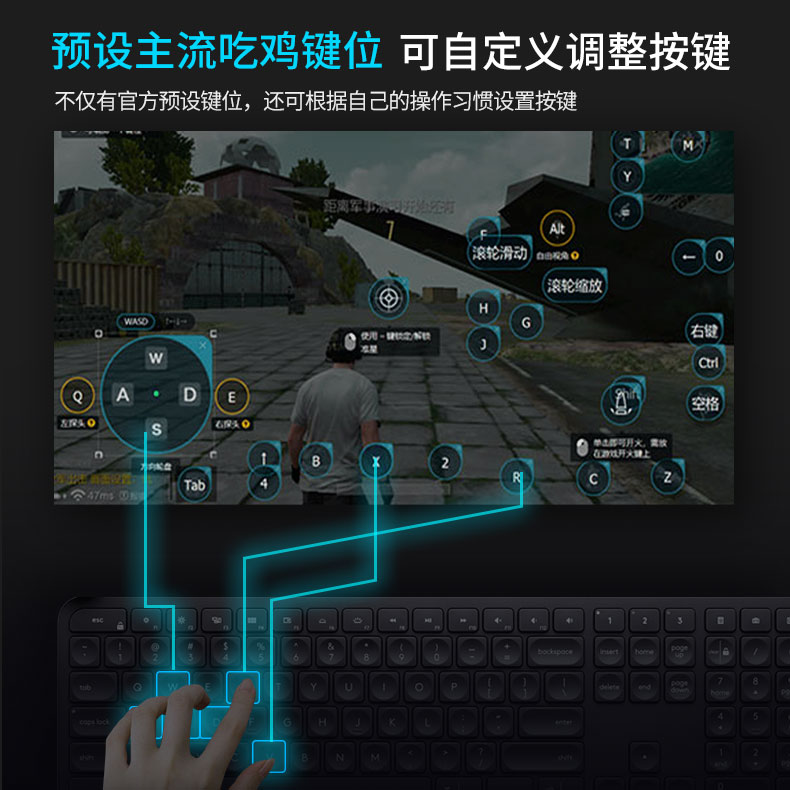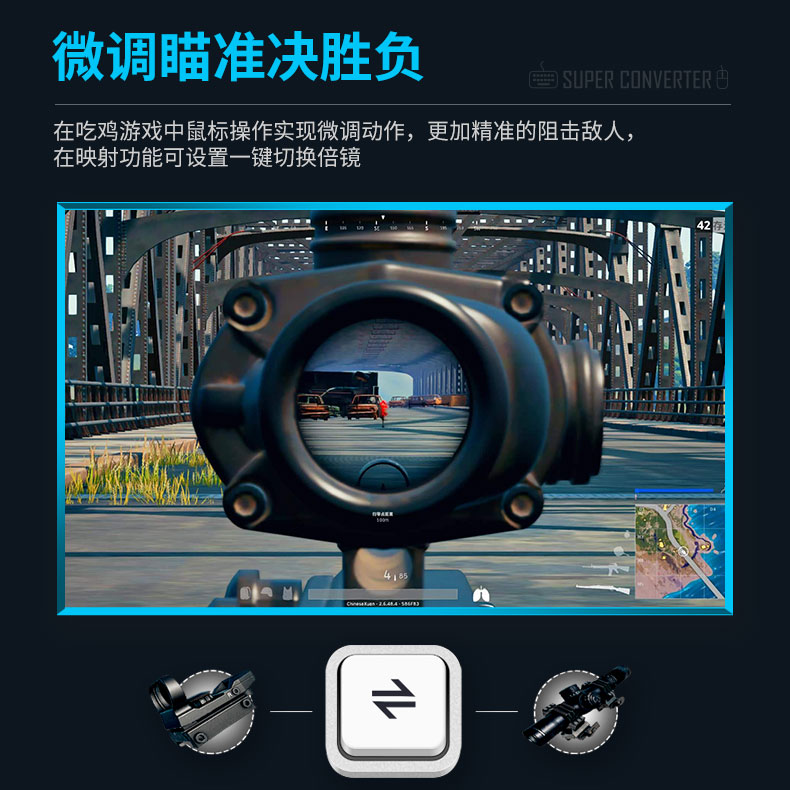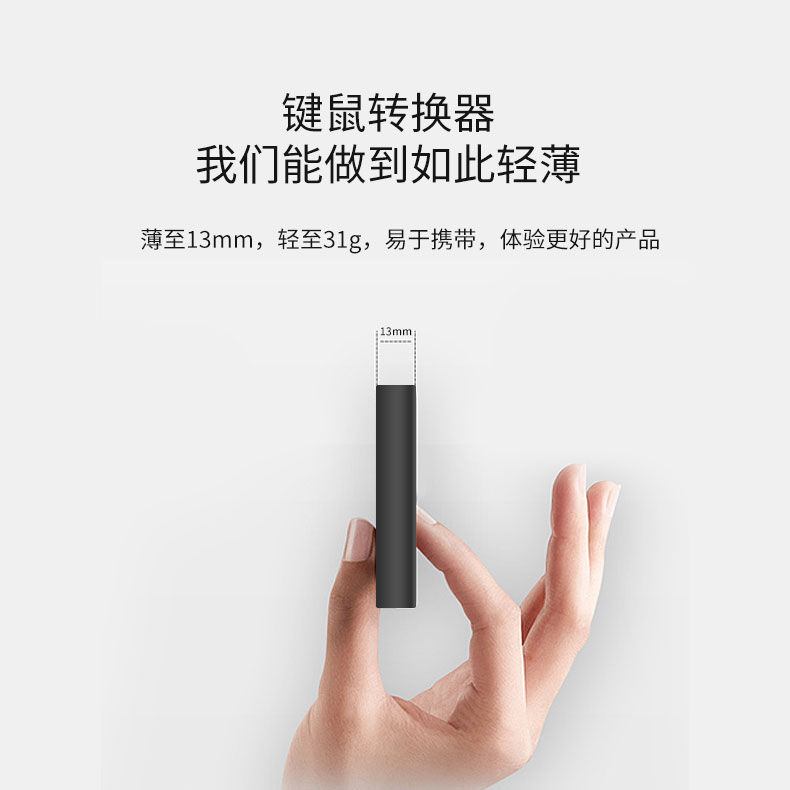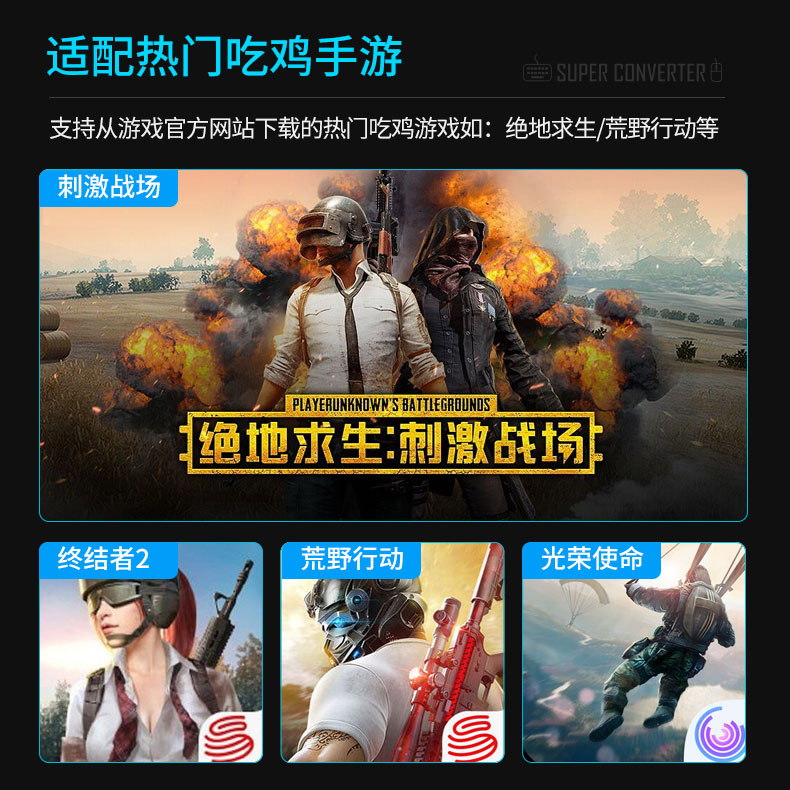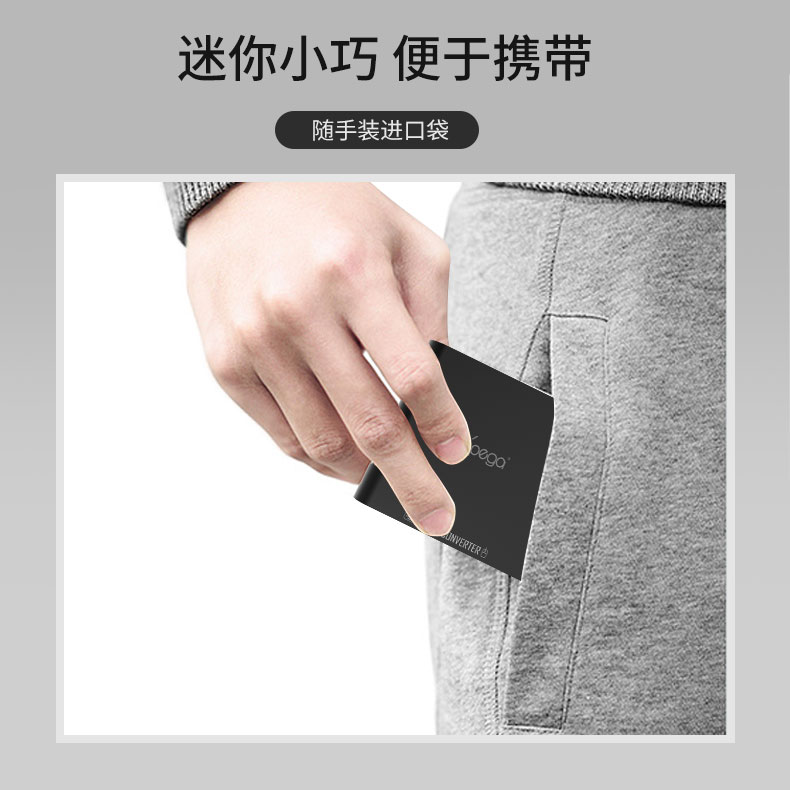 Prev: New PG-9123 cooling fan for PUBG
Next: [Gamepad] PG-9118 Golden Warrior Bluetooth gamepad PUBG game...