PG-9055 red spider Bluetooth telescopic gamepad
Product details
Instructions
1.This instruction applies to the red spider gamepad developed by ipega.
2.The ipega 9055 red spider Bluetooth telescopic gamepad is mainly applied to the operation of related games under the mobile / tablet computer of the Android 3.2 system and the smart TV, set-top box such as iPhone/iPad, which supports the Bluetooth connection, and to the PC Bluetooth terminal to support the Win XP/Win7/Win8 system. The operation game is used.
3.The product is ergonomic and comfortable, with grip adjustment and automatic telescopic function.
Ipega 9055 red spider Bluetooth telescopic gamepad product performance parameters
-Product Name: Red Spider
-Product model: PG-9055
-Working voltage: DC3.7V
-Working current: 25mA~30mA
-Use time: duration of use 10h
-Charge input voltage: DC5V
-Charge input current: less than 500mA
-Wireless / Bluetooth transmission distance: less than 8M
-Battery capacity: 300mAh
-Expansion size: 56~160mm (maximum support for 5.5 inch clips)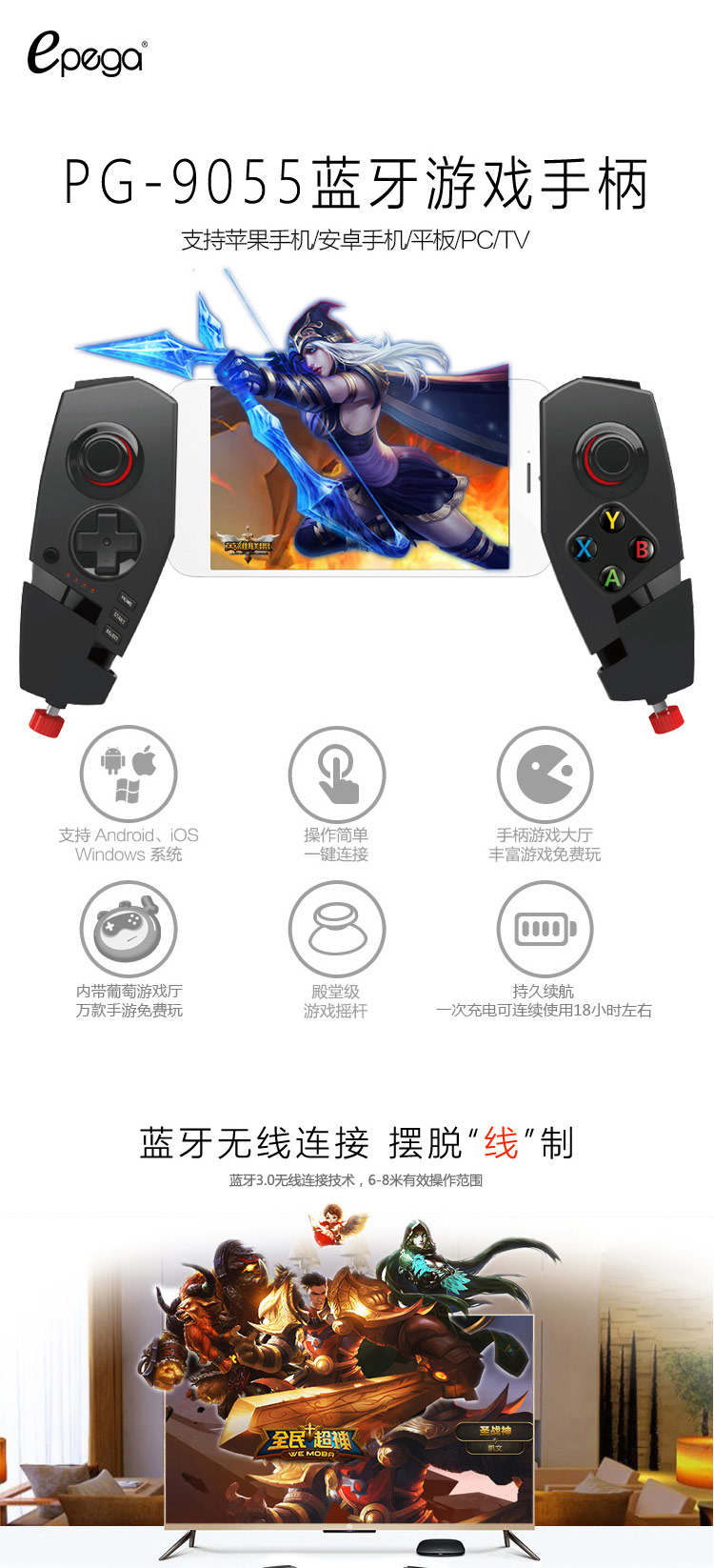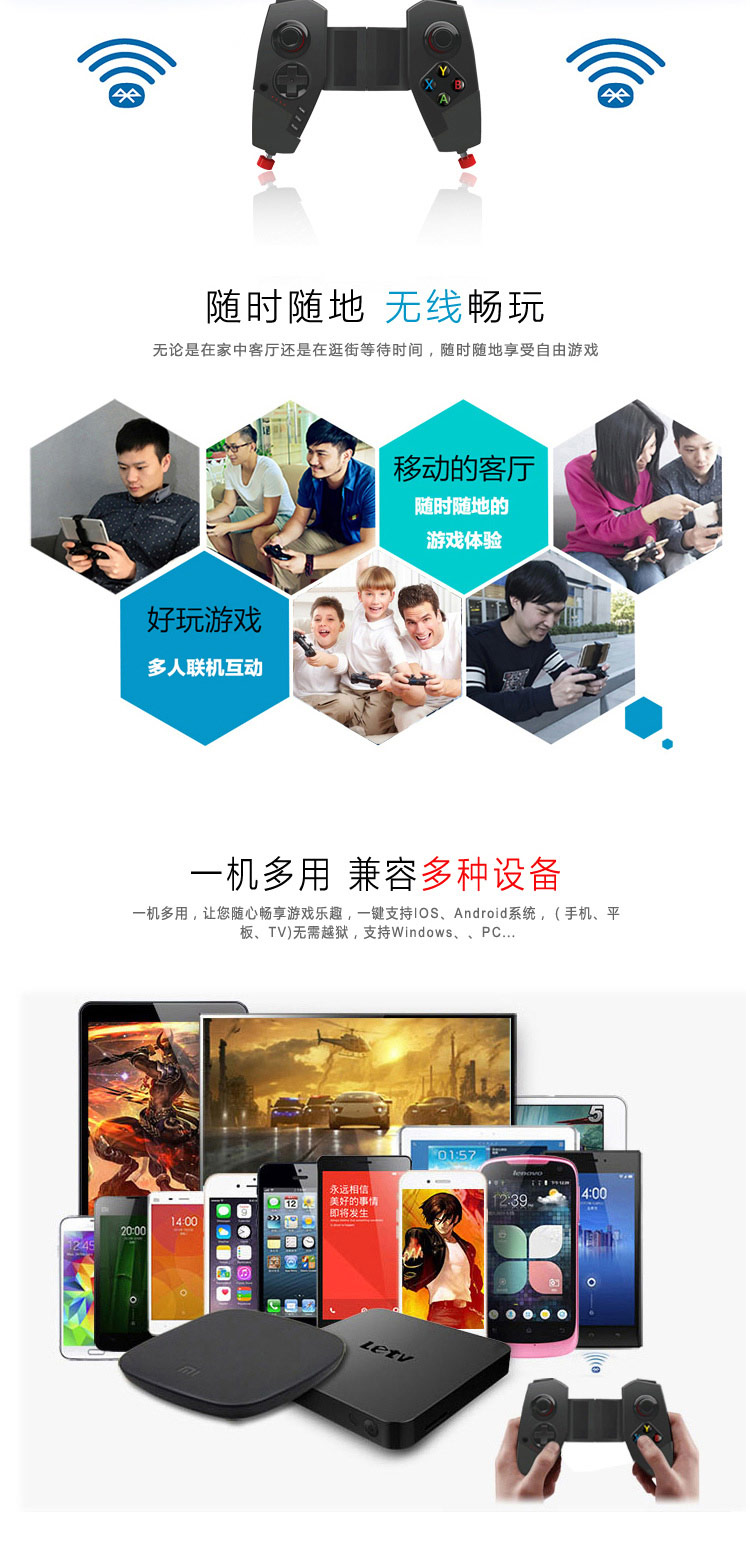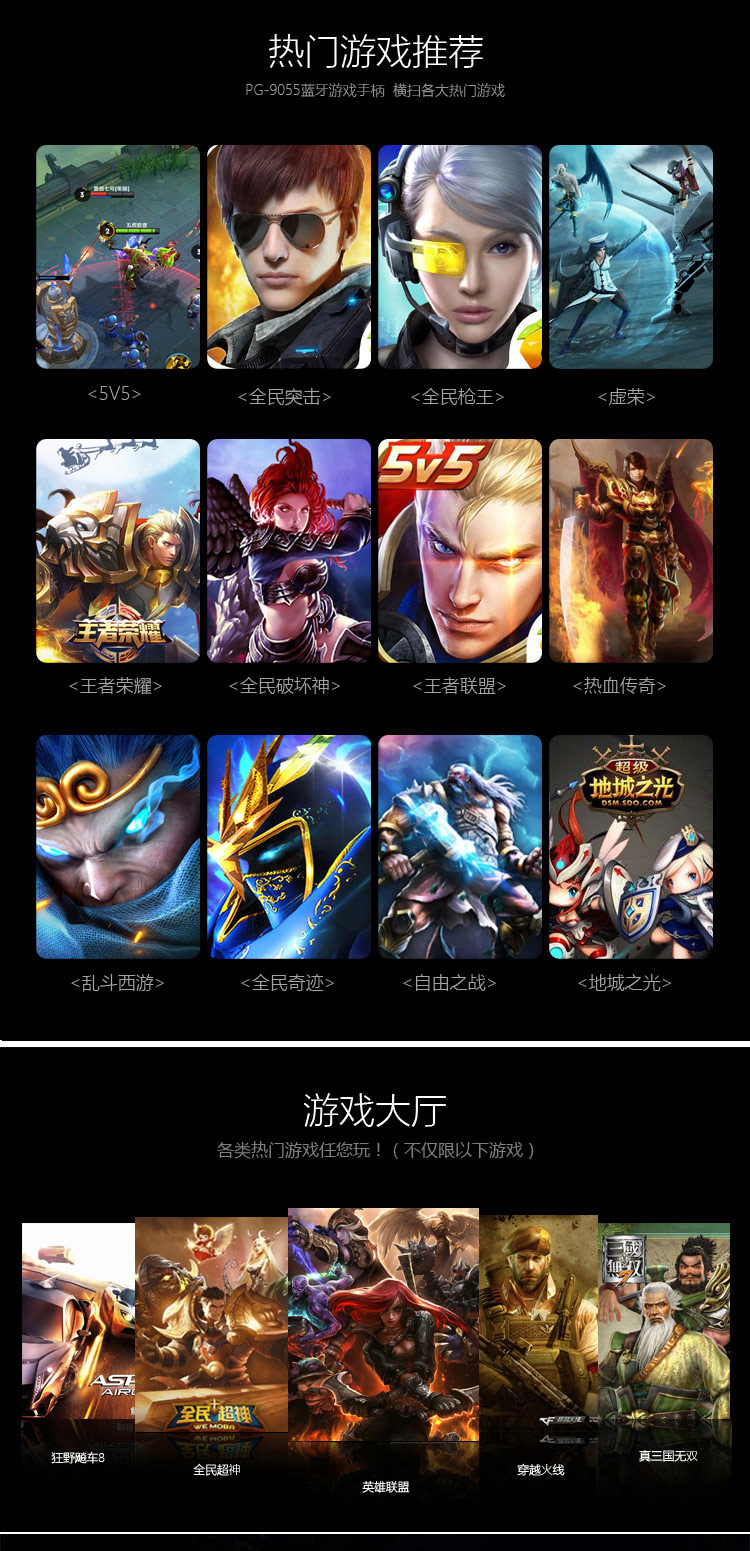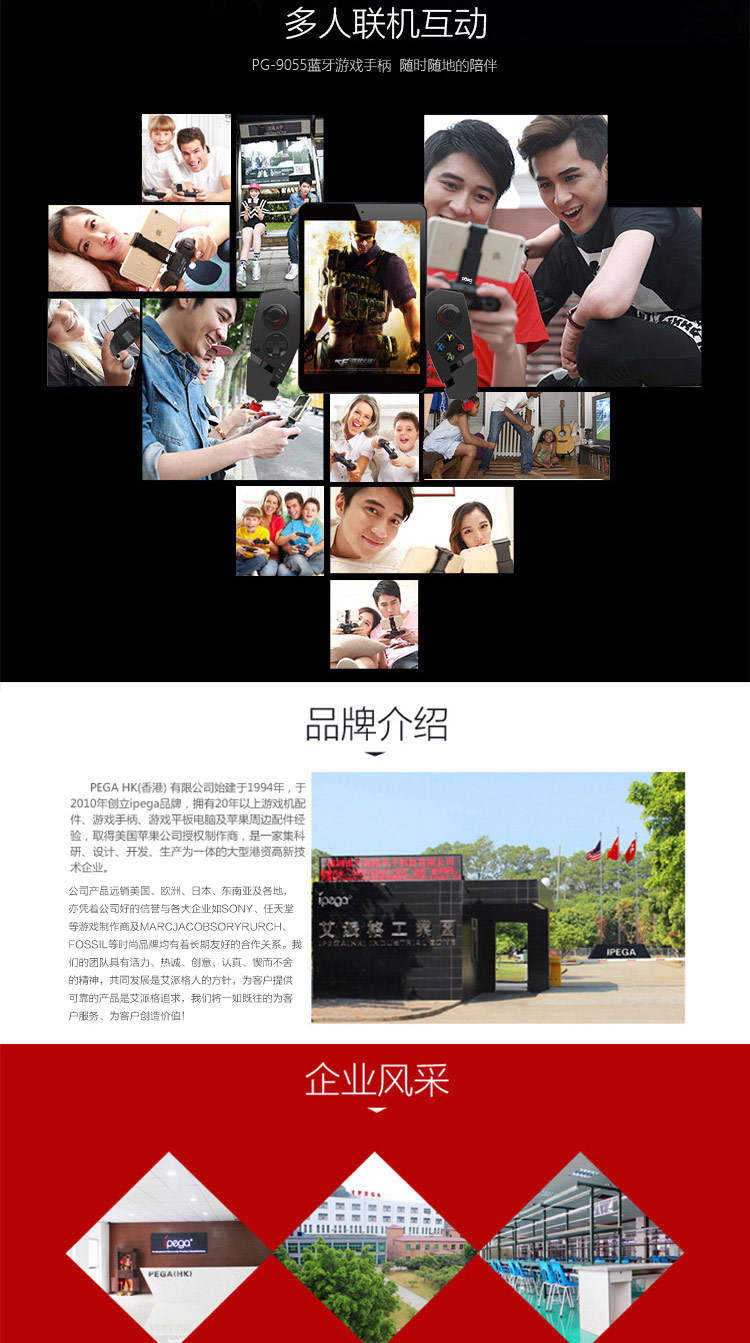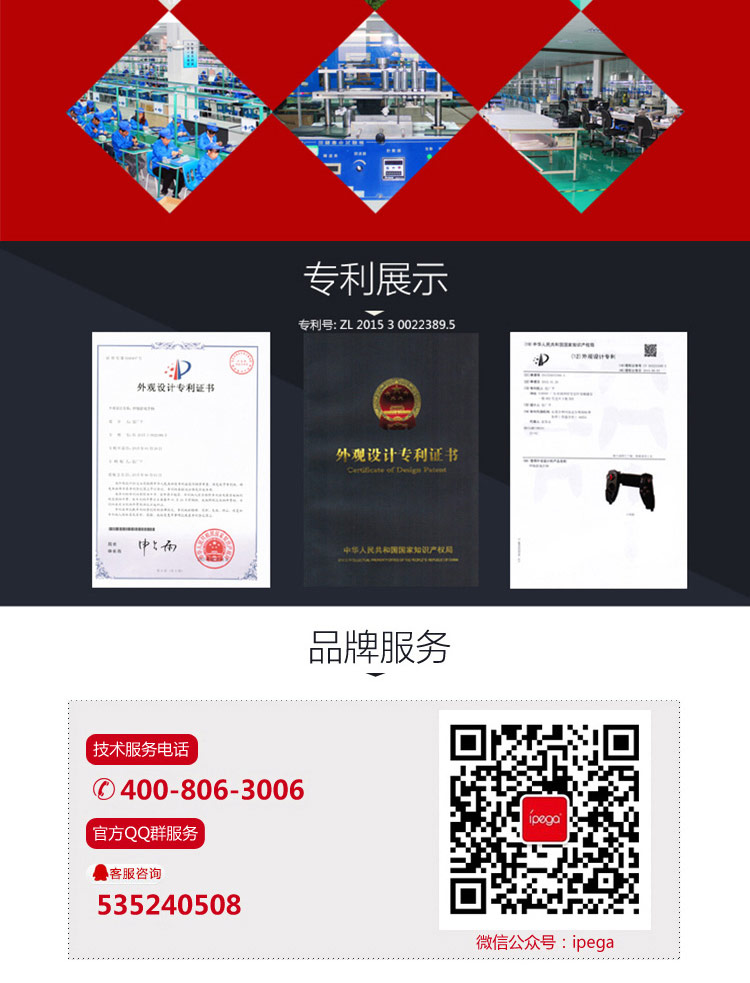 Prev: PG-9057 Phantom ShoX Blaster Bluetooth Gun child gamepad sho...